Extra high bar chair
Rialto 438 Hög
The high version of Rialto bar chair (not bar stool, becuase it has a back). The Rialto chairs are inspired by the Rialto Bridge in Venice, Italy. The edgy shapes and forms of the bridge inspired the designer Peter Andersson to design this trendy chair. The chair with its practivcal "hook", on which you can hang a bag or a jacket, is today a familiar feature in Scandinavian restaurants and cafés.
The chair is produced in birch FSC Mix and is available as clear lacquered or stained. Rialto is available with wooden seat and back or fixed upholstered seat and back. The whole Rialto family of chairs have sound absorbers as optional extras if you wish to reduce the noice level in the area.
Added value
Chair and bar stool that resists extra heavy usage.
Possibility to chose between wooden or upholstered seat.
Extended back leg makes a knop to hang your jacket or bag on.
Possibility for stain creates individual coloring.
Sound absorber optional for a more quiet environment.
REMAKE
Solid wood
Read more
NCS colour code of your choice is available for this product
---
Specification
Dimensions
| | |
| --- | --- |
| Height | 110 cm |
| Width | 44 cm |
| Depth | 50 cm |
| Sitting height | 79 cm |
cm inch
Views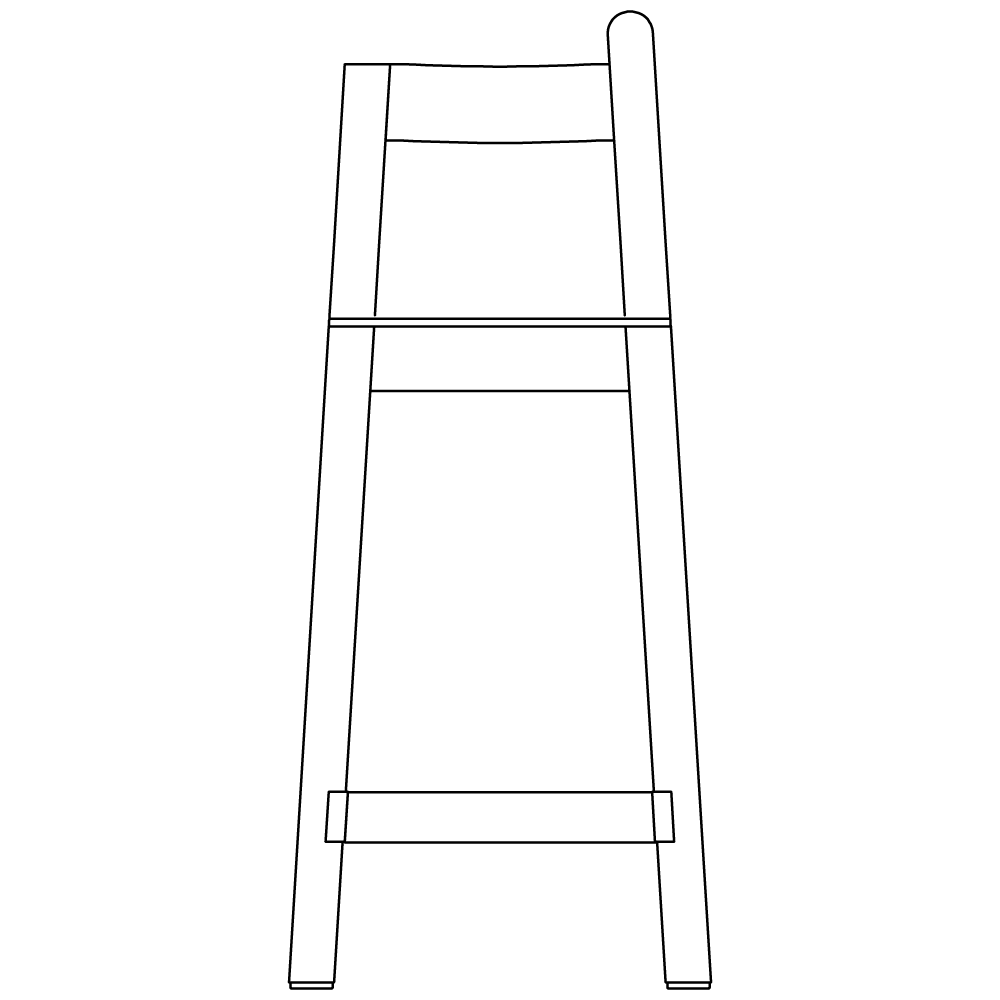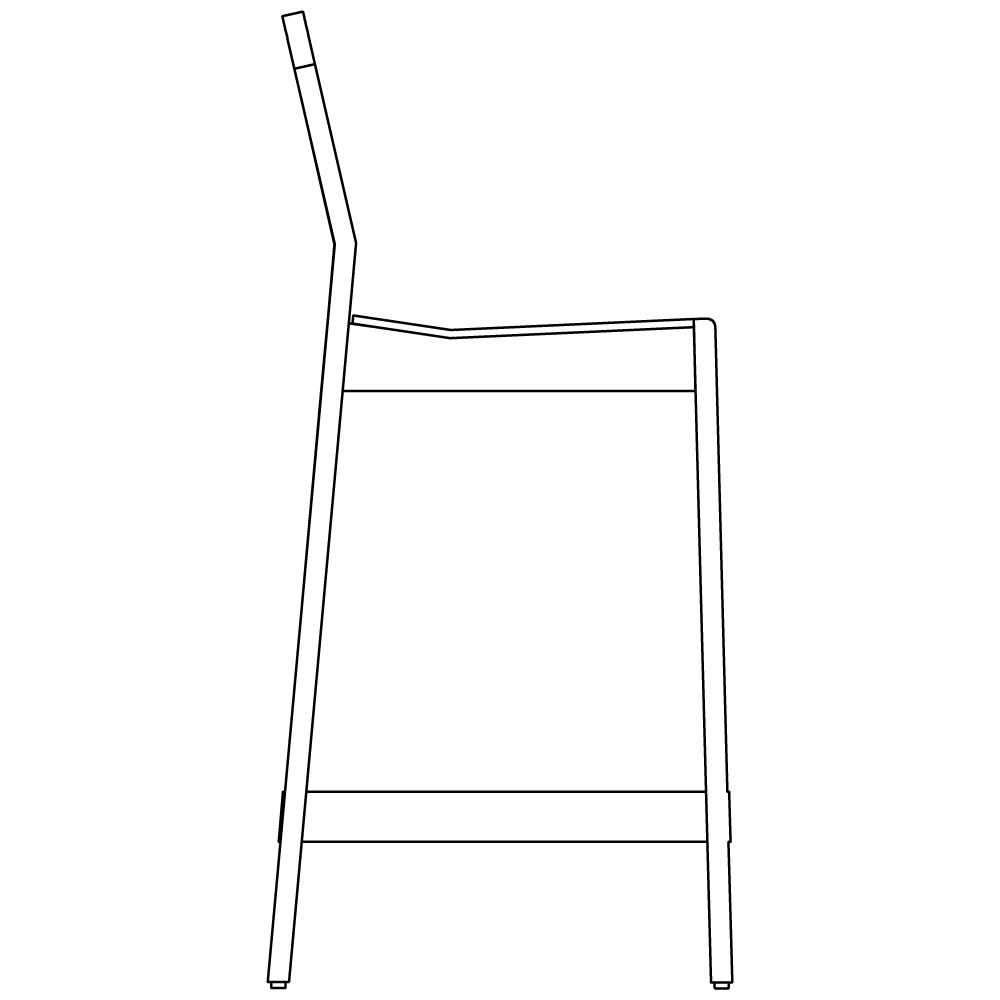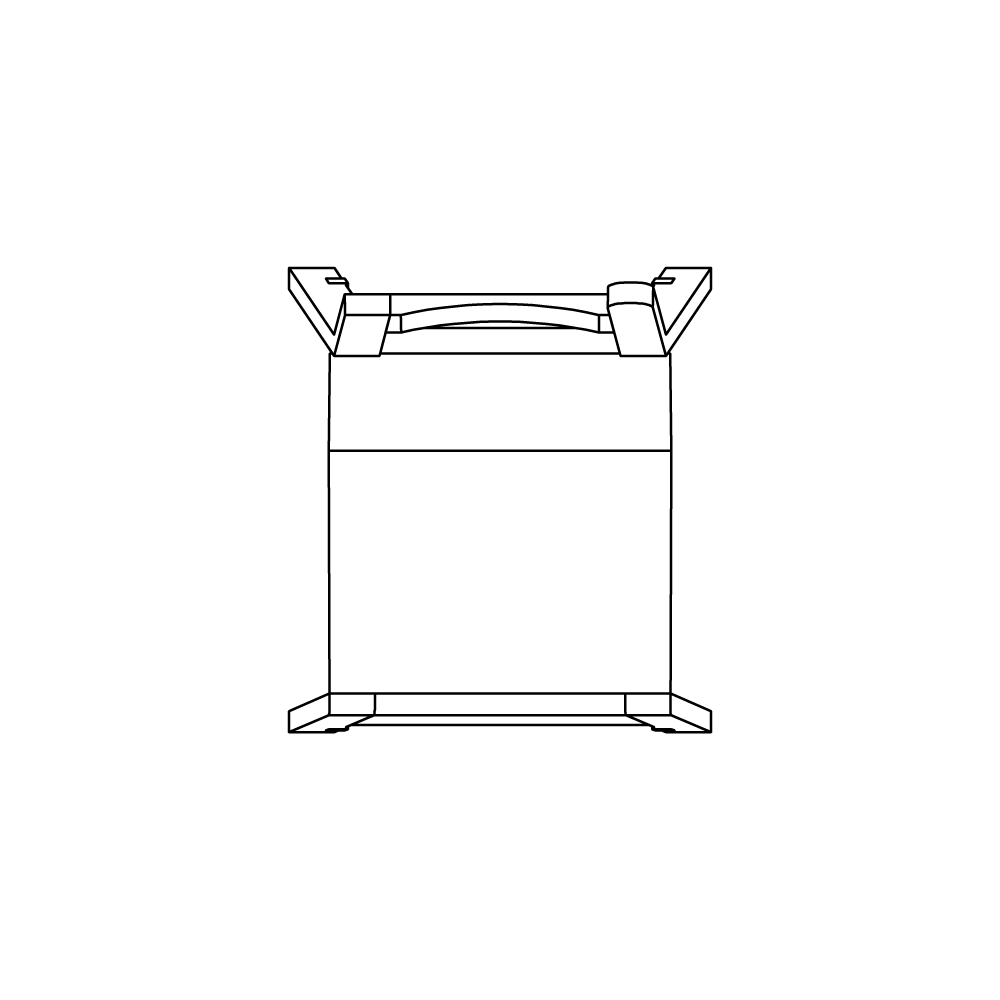 Choose your color
NCS colour code of your choice is available for this product
Care instructions for this piece of furniture
Wood
Wood is a living material whose grain has a natural variation in pattern, hue and lustre from the start. The wood is affected for example by humidity, temperature and season. Due to the fact that wood is a living material it means:
Screws need to be tightened regularly, at least once a year.
Massive tabletops might need to settle with up to 0.5% depending on the surroundings.
Light from lamps and sunshine have a certain effect on the colour and lightness of the wood surface, so please let the same amount of light expose the whole surface.
To take care of the environment we lacquer a big part of our products with water-based products. This means:
Spill of coffee or other liquids must be wiped off immediately.
Please clean the surface with washing-up liquid or mild pH neutral cleanser and lukewarm water, wipe with clean water and wipe dry. Do not use cleaning agents which are alkaline, aggressive, contains abrasives or solvents.
For disinfection non-alcohol based agents are recommended, such as Virkon or DAX Alco Free. Alcohol based agents should not be used.
Textile
Please wash removable and washable fabrics according to washing instructions. These have been sewn with allowance for shrinkage, so please wash before use for optimal fit.
Vacuum cleaning with a soft nozzle is generally sufficient for cleaning fabrics.
Spots should always be removed as quickly as possible. In most cases, it is sufficient to wipe with a cloth dampened with distilled water. For more difficult spots, use a pH-neutral washing-up liquid or a foaming detergent for professional use.
Always use white cloths and avoid dampening woollen fabrics, as woollen fabrics risk leaving spots behind.
A foaming detergent can also be used for more thorough cleaning, assuming this is permitted by the fabric's specification.
Accessories
Art no.

Sound absorbent!

Sound absorbent!
Downloads
Environment documents
FSC-Certificate
3 MB
Certificate Möbelfakta
433 KB
Sustainability Declaration
474 KB
Peter Andersson
Designer
For NC Peter Andersson has designed the chairs RIALTO, KNUT and TILT, the stool KOMPIS, the chair and sofa series JACKIE, the functional easy chair JOHN, the accessories POCKET and VISIT and, together with Matti Klenell, the table CHIKAN.
Peter currently works as a freelancing designer, but has previously worked as a teacher at Beckmans School of Design as well as a professor in furniture design at vid Konstfack University College of Arts Crafts and Design in Stockholm. He was born in 1970 in Trelleborg, Sweden.
Throughout the years Peter has received several awards for his designs. Awards such as Forsnäspriset 1995, Ung Svensk Form 1998 and 1999, Sköna Hems Jubileumsstipendium 1999, Utmärkt Svensk Form 2000, Arbetsstipendium Konstnärsnämnden 2001 and 2004 and Sköna Hem Årets Möbel in 2006.
Read more
More products in the same series