Bench
Du & Jag 560
Design: Jenny Fingal & Eva-Johanna Isestig
In the assortment since 2018
The sofa Du & jag (You & I) originates from the ambition to design furniture on children's terms. The sofa is designed to embrace a child and an adult, giving both a nice moment together. The child can sit in the higher seat so that the child and the adult are at the same level, or in the lower to be able on his or her own.
The cushions which come with different shapes and are available in different colors and textiles, work both as a cue to play and as cozy security. In addition, the selection of padding materials and surface treatment ensure a safe and healthy place.
The sofa is produced in birch FSC Mix. The padding of the soft cushions contain non-toxic materials such as natural latex and coconut fibres to contribute to an environmental way of thinking. A furniture of the future with a classic, but yet innovative design.
REMAKE
Removable cover
Interchangeable padding
Solid wood
---
Specification
Dimensions
| | |
| --- | --- |
| Height | 88 cm |
| Width | 114 cm |
| Depth | 56 cm |
| Sitting height | 44 cm |
cm inch
Views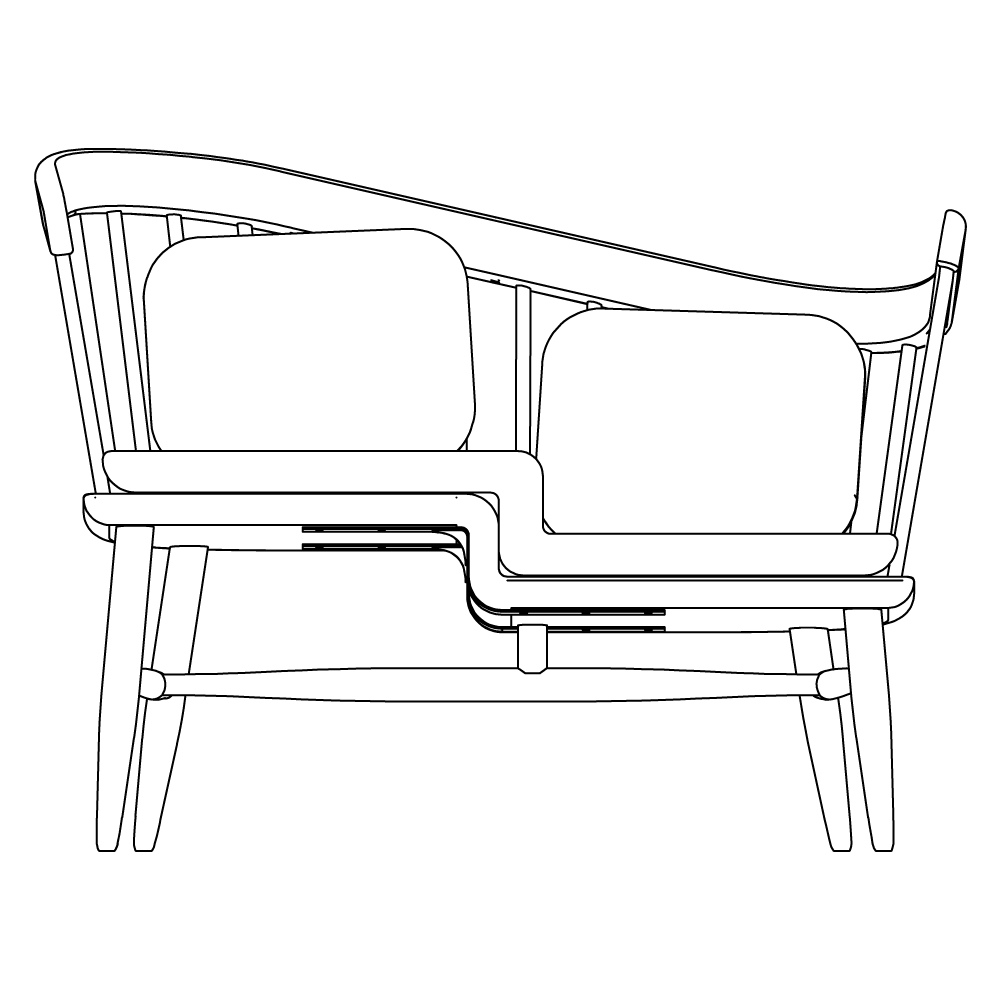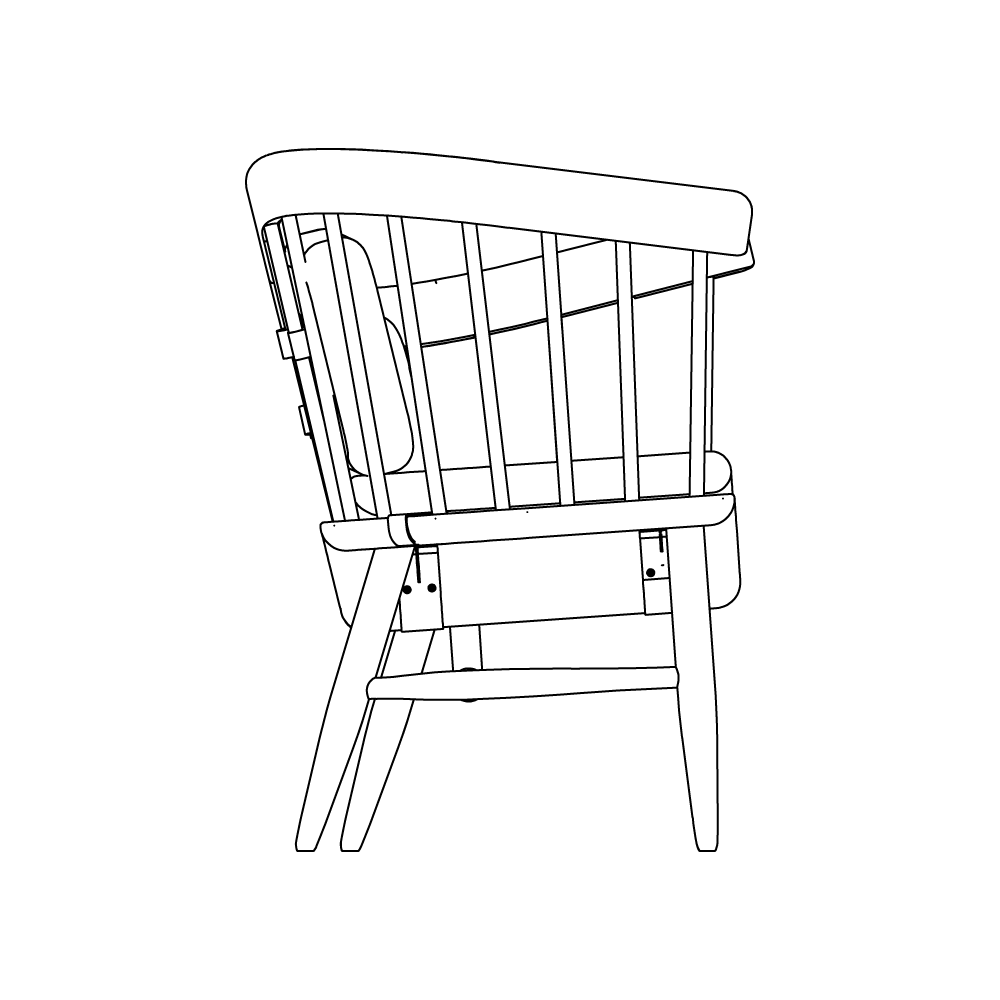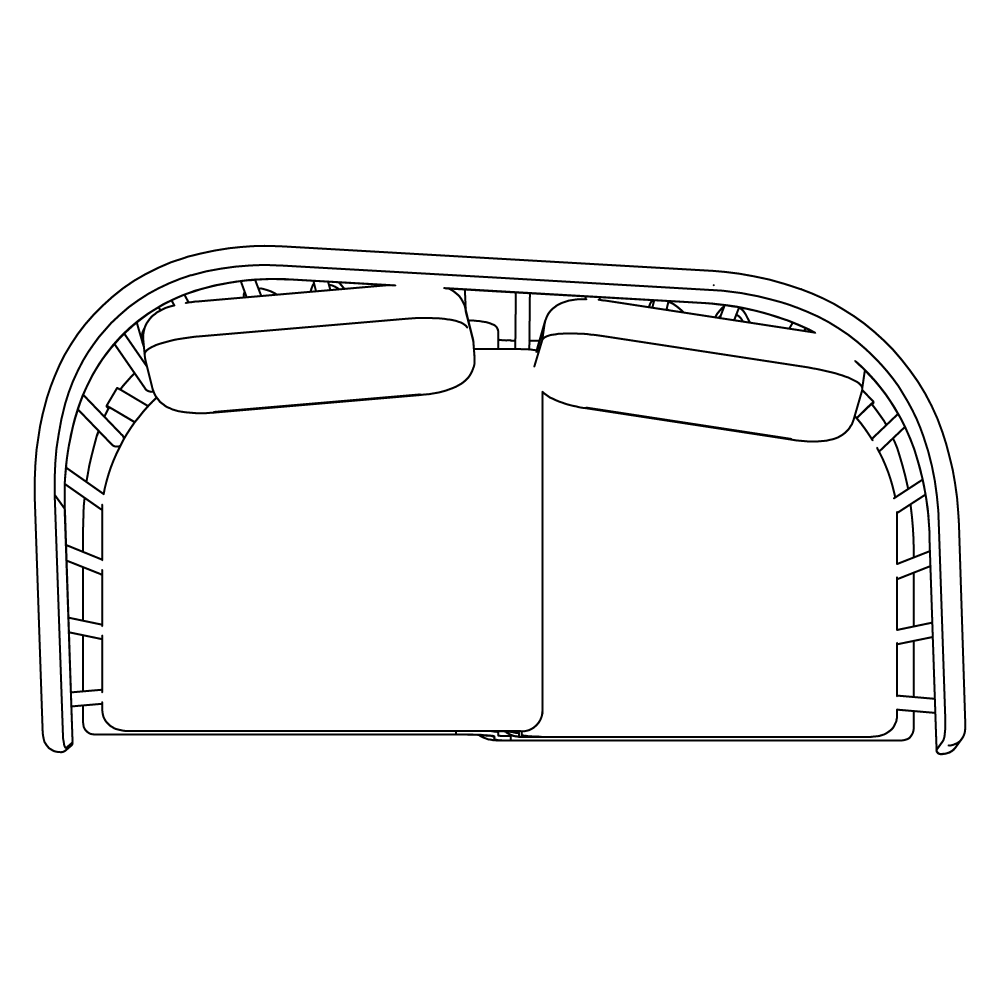 Care instructions for this piece of furniture
Wood
Wood is a living material whose grain has a natural variation in pattern, hue and lustre from the start. The wood is affected for example by humidity, temperature and season. Due to the fact that wood is a living material it means:
Screws need to be tightened regularly, at least once a year.
Massive tabletops might need to settle with up to 0.5% depending on the surroundings.
Light from lamps and sunshine have a certain effect on the colour and lightness of the wood surface, so please let the same amount of light expose the whole surface.
To take care of the environment we lacquer a big part of our products with water-based products. This means:
Spill of coffee or other liquids must be wiped off immediately.
Please clean the surface with washing-up liquid or mild pH neutral cleanser and lukewarm water, wipe with clean water and wipe dry. Do not use cleaning agents which are alkaline, aggressive, contains abrasives or solvents.
For disinfection non-alcohol based agents are recommended, such as Virkon or DAX Alco Free. Alcohol based agents should not be used.
Textile
Please wash removable and washable fabrics according to washing instructions. These have been sewn with allowance for shrinkage, so please wash before use for optimal fit.
Vacuum cleaning with a soft nozzle is generally sufficient for cleaning fabrics.
Spots should always be removed as quickly as possible. In most cases, it is sufficient to wipe with a cloth dampened with distilled water. For more difficult spots, use a pH-neutral washing-up liquid or a foaming detergent for professional use.
Always use white cloths and avoid dampening woollen fabrics, as woollen fabrics risk leaving spots behind.
A foaming detergent can also be used for more thorough cleaning, assuming this is permitted by the fabric's specification.
Jenny Fingal & Eva-Johanna Isestig
Designer
Jenny is furniture designer, educated at Danmarks Designskole in Copenhagen. Born 1981 in Borås but now living on the west coast with studio and workshop in Marstrand. Jenny also runs her own brand Taste for Waste, a collaboration with a jewelry artist and female craftsman in Kenya.
Eva-Johanna Isestig is interior designer and children's culture designer, educated at HDK, Gothenburg and COFA, Sidney.
Eva-Johanna was born in 1981 in Jämtland. With a unique design method, she creates cultural and health environments for and together with children and young people, from Malmö in the south to Kiruna in the north. In the workNya Drottning Silvias child- and youth hospital in Gothenburg, the idea of ​​an exploratory project on children's own care furniture was formed.
Jenny and Eva-Johanna have run the project ""Den som väntar… VADÅ VÄNTA!?" for three years. Together with over a hundred children and young people aged 4-19 and participating actors such as NC Nordic Care and Västra Götaland, we have investigated how the waiting room is best designed. The sofa Du & Jag are a small part of the result and a puzzle to create a safe, accessible, fun, interesting and meaningful waiting in the health environment – under the conditions of children.
For NC Jenny Fingal & Eva-Johanna Isestig has designed the sofa bench DU & JAG
Read more