Our most inclusive product so far
Be a part of 854
The sofa Be a part of takes a big step forward to the next generation of care furniture with it´s including form and thought.
The designer Ella says:
"I designed the sofa because I wanted to create something that would make a difference to someone.
Create a product that would change the perception of who public areas are intended for. Create a space that would make everyone feel included."
"Be a part of is created for people that are in wheelchairs and do not want to constantly be on the side. The person in the wheelchair should be able to enter a room and feel certain that there is a space available."
"The gap in the middle of the sofa enables for people in wheelchairs to be in the centre and be surrounded by their loved ones. The gap also creates a space for two people to sit facing each other and have good eye contact."
NCS colour code of your choice is available for this product
---
Specification
Dimensions
| | |
| --- | --- |
| Height | 85 cm |
| Width | 208 cm |
| Depth | 70 cm |
| Sitting height | 45 cm |
| Sitting depth | 50 cm |
cm inch
Views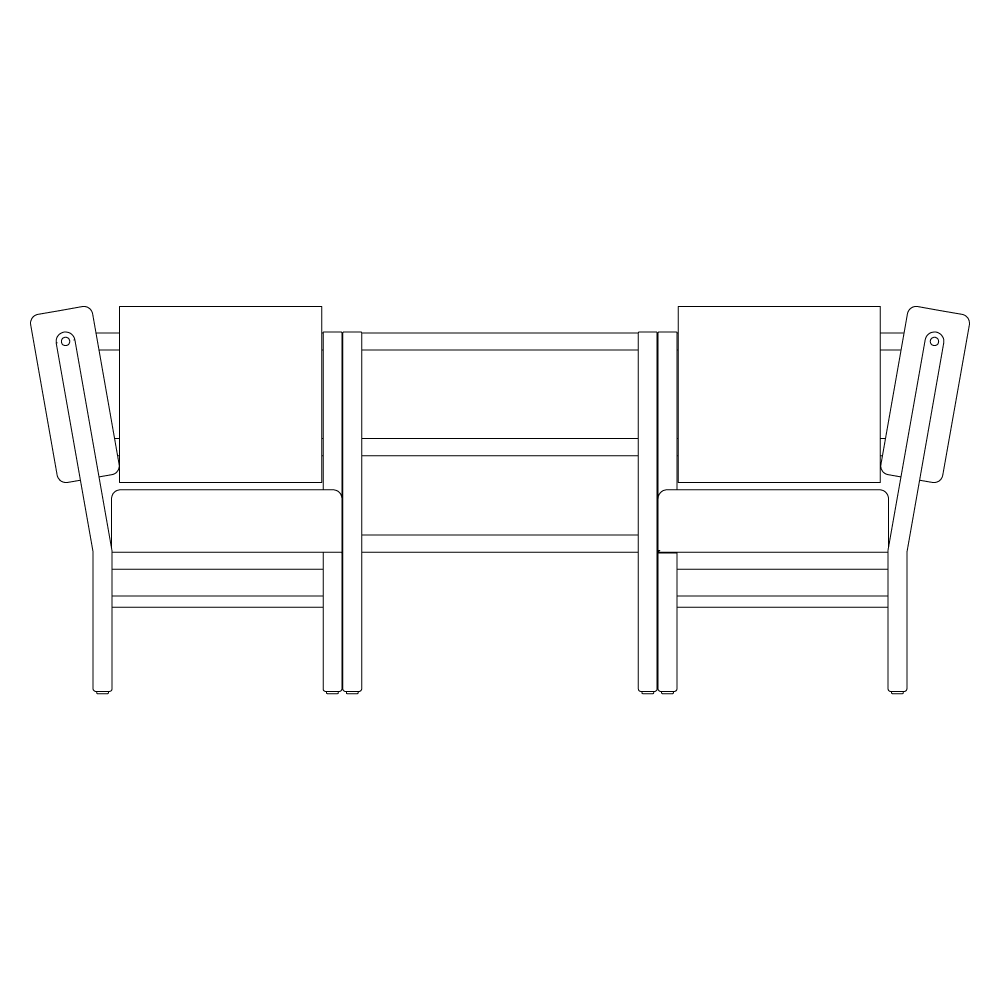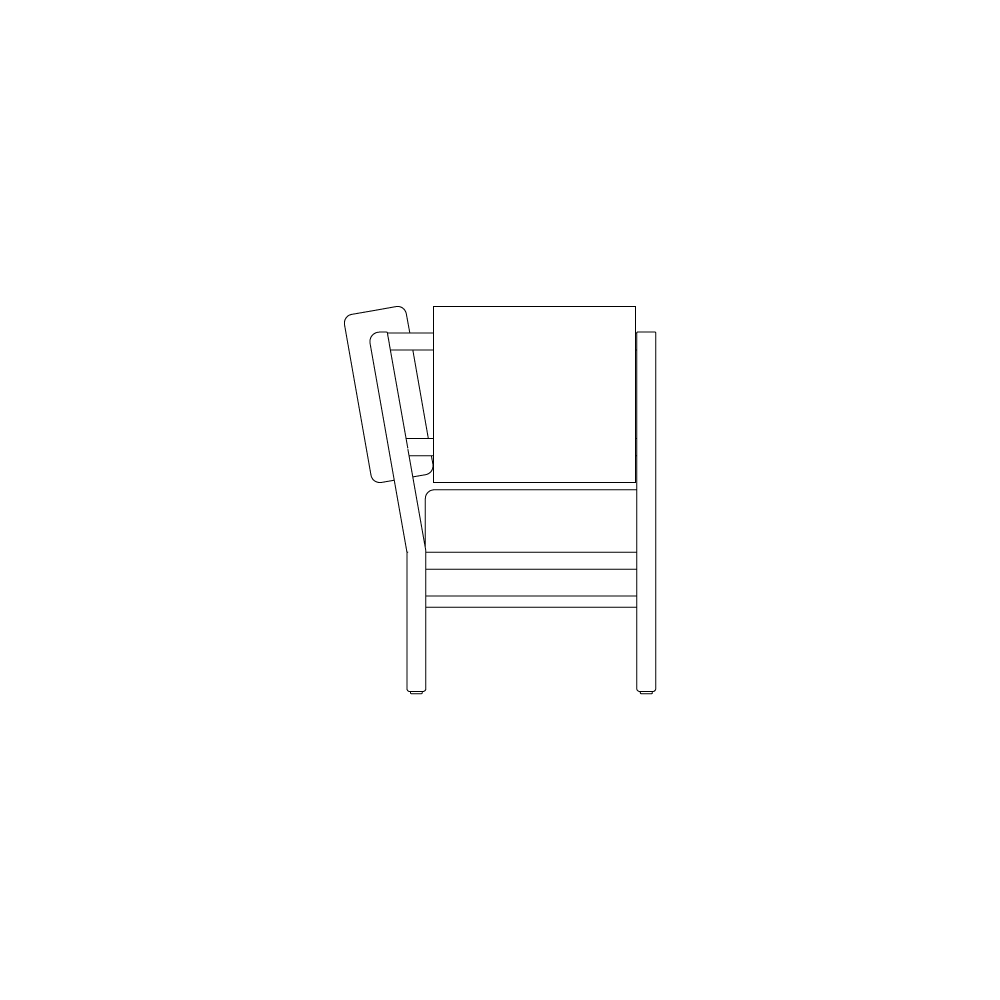 Choose your color
NCS colour code of your choice is available for this product
Care instructions for this piece of furniture
Wood
Wood is a living material whose grain has a natural variation in pattern, hue and lustre from the start. The wood is affected for example by humidity, temperature and season. Due to the fact that wood is a living material it means:
Screws need to be tightened regularly, at least once a year.
Massive tabletops might need to settle with up to 0.5% depending on the surroundings.
Light from lamps and sunshine have a certain effect on the colour and lightness of the wood surface, so please let the same amount of light expose the whole surface.
To take care of the environment we lacquer a big part of our products with water-based products. This means:
Spill of coffee or other liquids must be wiped off immediately.
Please clean the surface with washing-up liquid or mild pH neutral cleanser and lukewarm water, wipe with clean water and wipe dry. Do not use cleaning agents which are alkaline, aggressive, contains abrasives or solvents.
For disinfection non-alcohol based agents are recommended, such as Virkon or DAX Alco Free. Alcohol based agents should not be used.
Textile
Please wash removable and washable fabrics according to washing instructions. These have been sewn with allowance for shrinkage, so please wash before use for optimal fit.
Vacuum cleaning with a soft nozzle is generally sufficient for cleaning fabrics.
Spots should always be removed as quickly as possible. In most cases, it is sufficient to wipe with a cloth dampened with distilled water. For more difficult spots, use a pH-neutral washing-up liquid or a foaming detergent for professional use.
Always use white cloths and avoid dampening woollen fabrics, as woollen fabrics risk leaving spots behind.
A foaming detergent can also be used for more thorough cleaning, assuming this is permitted by the fabric's specification.
Ella Westlund
FORMGIVARE
Ella Westlund is a freelancing product and furniture designer. She is born and raised in Stockholm, Sweden. Ella graduated from Beckmans School of Design and has since started her own company that focuses on creating design with an inclusive perspective. For NC, Ella has designed BE A PART OF. Ella has been awarded several scholarships, such as Estrid Ericsons stiftelse, Helge Ax:sons stiftelse, Svenskt tenn, Svensk form, twice she has been awarded the rektorsstipendium from Beckmans School of Design and Konstnärernas kollektivverkstad i Sickla. She has worked in Tokyo for Torafu Architects and has worked with the Swedish institute in Paris.
Read more